Posted on | April 12, 2012 | Comments Off
TOURMALINE STONES IN THE SAUNA:
Call us today and get an Infrared Sauna for Yourself or You and your Family
021 556 7203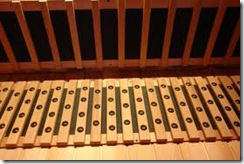 Black tourmaline, also known as schorl, is associated with the root or base chakra, and is excellent for grouding excess energy.
It is a well known as a purifying stone that deflects and transforms negative energy, and thus is very protective. It can transform and remove negativity from an individual or an environment. It is often used as an aura cleanser, and can help one attain higher levels of awareness.
Black tourmaline is also used for repelling and protecting one from black magic, and is often said to return the negative spell to the sender. Some claim that black tourmaline deflects all kinds of energy, but OUR personal experience is that it's not so. It is possible that the black tourmaline's effect of grounding excess energy gives this impression.
Black tourmaline has also been used to deflect radiation energy from tv's and computer monitors.
Emotionally, black tourmaline is excellent for dispelling fears, obsessions, and neuroses, bringing emotional stability.
Physically, black tourmaline is said in crystal healing to strengthen the immune system, help with heart disease, arthritis, and gout. As Black Tourmaline is a type of tourmaline it has those properties as well as its own.
TOURMALINE STONES ARE FOUND AT THE BOTTOM BASE OF THE INFRARED SAUNA. ONE OF THE AMAZING HEALING FEATURES IN THE INFRARED SAUNA.
Call us today and get an Infrared Sauna for Yourself or You and your Family
021 556 7203
Category:
1 person sauna
,
1 person saunas
,
2 person sauna
,
2 person saunas
,
3 person sauna
,
3 person saunas
,
4 person sauna
,
4 person saunas
,
Airbag massage technology
,
Crazy fit machine
,
Crazy fit massager
,
Detoxification
,
Extreme sport
,
Extreme sports
,
Far infrared massage tapper
,
Far infrared saunas
,
Fitness
,
Fitness machine
,
foot massagers
,
Hair loss prevention
,
Health
,
Infrared comb massagers
,
Infrared foot massagers
,
Infrared massage hammers
,
Light therapy
,
Luxury massage chair
,
Luxury massage chairs
,
Massage belt
,
Massage chair
,
Massage chairs
,
Massage combs
,
Massage tappers
,
Massager
,
Massagers
,
Mp3 massage chair
,
Mp3 massage chairs
,
Pain relief
,
Portable sauna
,
Portable saunas
,
Power plate
,
Power vibration plate
,
Reflexology
,
Reflexology infrared foot massagers
,
S series saunas
,
Sauna
,
Sauna belt
,
Sauna electricity saving
,
Saunas
,
Shark far infrared massage hammer
,
Slimming belt
,
Sport
,
Toning
,
Uncategorized
,
Vibration machine
,
Vibration slimming belt
,
Vibro belt
,
Weight loss
,
Weight loss machine
,
Xtreme sky jumpers
Tags:
cleansing
>
electro magnetic therapy
>
healing
>
Health
>
infrared sauna
>
infrared sauna cape town
>
infrared sauna cleansing
>
infrared sauna south africa
>
tourmaline stones
Comments